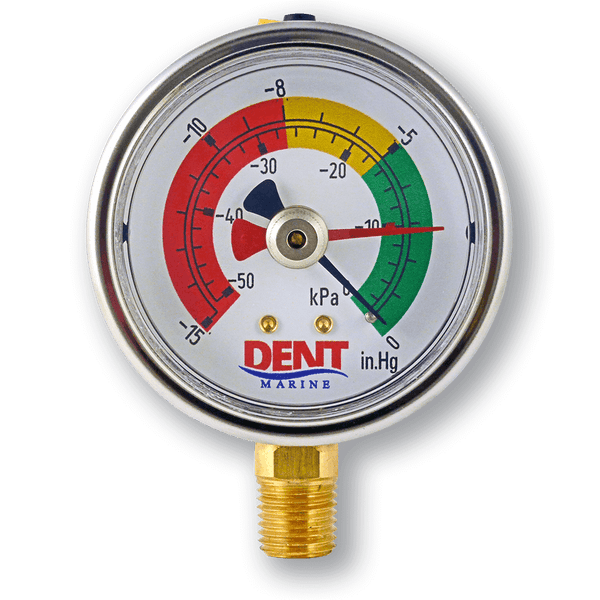 The Dent Marine heavy duty vacuum gauge is intended for use on marine diesel engine systems with in-line primary fuel filters.
Monitoring the health of the fuel filters is critical to proper operation of diesel engines. Clogging of the fuel filters can lead to reduced fuel flow to the diesel engine resulting in fuel starvation problems, rough running, reduced maximum rpm and other problems.
Buy Now
Testimonials
This product is easy to read and helps me quickly see if my fuel filter is in good shape.

Stanley T.
So much easier to read than other gauges on the market. Already swapped out my old gauges.

Frank P.
Friendly service and fast shipping. New gauge works perfectly and gives me peace of mind.

Danny J.